PERFECTION LIES IN THE DETAILS
Outdoor living is a key feature of Redwood Avenue – a community comprising of 47 five and six bedroom villas overlooking the world-class Fire course, located within walking distance from the Clubhouse. Each home benefits from individually designed plots, which have been carefully designed by expert landscape architects. Offered to buyers with a choice of two distinctive styles of fit out including a luxury B&B Italia finish or a basic REDWOOD AVENUE NUMBER OF HOMES 47 NUMBER OF ROOMS 5 – 6 MIN UNIT SQFT 8,135 MAX UNIT SQFT 11,061 finish, providing a blank canvas for investors and home owners to finish the villa to their exact taste and specification.
Natural stone, mosaics and water features reflect the neighbourhood's Mediterranean theme, while rock gardens add a local flavour to the landscape. Lush and colourful flora fills the air with aroma, and softens the rustic stonework.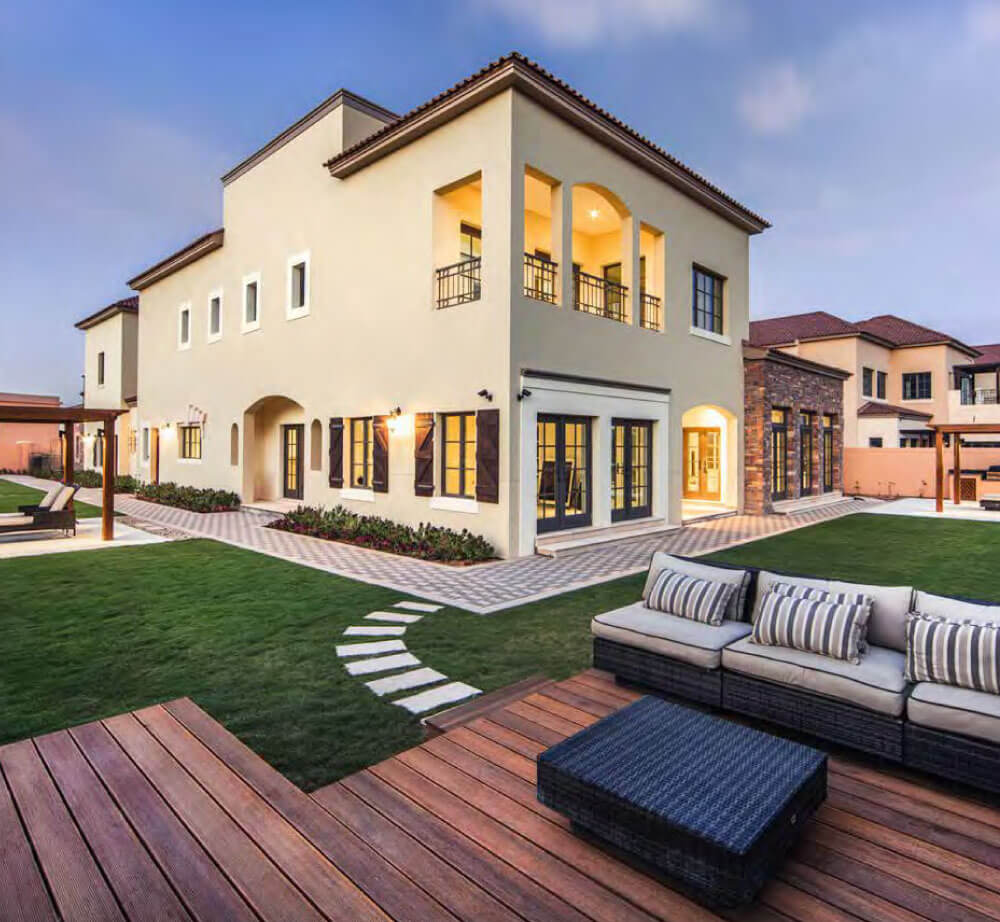 Just Fill In Your Details.